Rafic Vartan fait le point sur l'économie US pour NHM
Le 05/03/2019 | Par
Raffi
| Catégorie:
INTERNATIONAL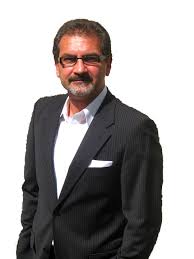 le point sur l'économie
des USA
par Rafic Vartan pour NHM
Market update for the week ending July 13 2019
CRUDE OIL 60.39 — GOLD 1.417.80 — SILVER 15.25 — EUR/USD 1.13
Stock market –
Expectations for monetary easing around the world continue to drive stocks higher. The Dow Jones Industrial Average rallied to a record high, closing above 27,000 for the first time, following the Fed chairman's testimony to Congress. Powell conveyed that the case for more accommodative policy had strengthened, further solidifying expectations for a rate cut in the coming months. The Dow Jones Industrial Average closed the week at 27,332.03, up 1.5% from 26,922.12 last week. It's up 16.5% year to date. The S&P 500 closed the week at 3,013.77, up 0.75% from 2,990.41 last week. It is up 19% year to date. The NASDAQ closed the week at 8,244.14, up 1% from 8,161.79 last week. The NASDAQ is up 24% year to date.
Treasury Bond Yields – The 10 year Treasury bond closed the week yielding 2.12%, up from 2.04% last week. The 30 year Treasury bond yield ended the week at 2.64%, up from 2.54% last week. We watch Treasury bond yields because mortgage rates follow bond yields.

Mortgage rates – The June 27, 2019 Freddie Mac Primary Mortgage Survey reported that the 30 year fixed mortgage rate average was 3.75%, unchanged from 3.75% last week. The 15 year fixed was 3.22%, up from 3.18% last week. The 5 year adjustable rate mortgage ( ARM) was 3.46%, up from 3.45% last week.

5 Real Estate deal breakers that may actually be deals in disguise – Most home buyers have in their minds a list of "deal breakers" specific real estate features that they absolutely won't put up with in any property they purchase. But guess what? Your deal breakers might actually be deal makers in disguise. Waiting for that mythical perfect home to emerge can be a losing battle. Meanwhile, bargains are out there. They just need a buyer who's savvy enough to see past certain seemingly glaring flaws and realize that they're fixable problems. Here are some examples.
An outdated kitchen – Whether it's tacky Formica counter tops or clunky overhead cabinets, it's easy to turn up your nose at a retro kitchen. And, I get it. A kitchen remodel can cost big bucks! But before you walk away, figure out if it's salvageable. For example, maybe it's a great layout that just needs some cosmetic work. Since a bad kitchen is probably priced into the house, I consider it a benefit to the buyer, because you'll be paying less, and then you can pick out the exact kitchen you want. And this theory holds for almost any cosmetic horror. Whether its wood paneling, tattered shag carpet, or foil wallpaper. Provided the house has good bones and is otherwise a winner.
Water damage in a basement – We've all heard about the dreaded issue of a wet basement. The mold! The mildew! But if you are just seeing water stains in one area, it may be pretty easily fixable. The culprit is usually downspouts that drain directly at the edge of the foundation. Adding downspout extensions will often solve this problem. All for about $30 each and a quick trip to the hardware store.
Cracked walls – Those ominous cracks in walls don't necessarily mean the house is going to fall over on itself. Many buyers think about foundation issues when they see wall cracks, but that's not necessarily the case. While drywall is now a common building material, prior to the late 1950s, interior walls were typically built with lath and plaster. Because of gravity and the normal house settling that occurs over the years, plaster can often crack, which can look very scary, but is often not a major problem.
An old roof – An old roof can be a deal breaker, since they're so pricey to. But sometimes the condition and type of roof means that the roof has dipped into the fountain of youth. Most home inspectors I've worked with will mark a barrel tile roof as past its life expectancy after 25 years, but these roofs can last beyond 40 years in the right circumstance. Just make sure there are no leaks or visible damage.
Termites – Hearing that a property has termites makes a would be buyer picture the home being eaten alive by insects, ready to blow over in a stiff breeze. A house would have to have a severe termite infestation for decades before it becomes a real issue. Instead of fleeing, I recommend tenting the home to cure the infestation. You can fix a 2,000 square foot home for a few thousand dollars, usually accompanied by a hefty warranty.

Tax benefits of owning a home. Do you know them all? – The joys of homeownership are many. Your own house is a place to make sweet memories, build a financial nest egg, and whittle down your tax bill. Yes, it's true. Your home can save you a bundle every year!
Your mortgage interest – This is the biggie tax benefit of owning a home. The ability to deduct the mortgage interest you pay over the course of a year. And the more recent your mortgage, the greater your tax savings.
Your property taxes – Your property taxes are deductible on your tax return. And that could be hefty saving. You can also pay property taxes early and write off the entire expense if you're staring down a large tax bill for any given year. Just note that you must claim the deduction in the year you wrote the check.
Private mortgage insurance – If you put less than 20% down on your home, odds are you're paying private mortgage insurance, or PMI, which costs from 0.3% to 1.15% of your home loan. But Uncle Sam's willing to give you a tax break here by allowing you to deduct this amount from your income, too.
Energy-efficiency upgrades – Don't miss out on tax credits for any "green" updates you've done to your home in the past year. The Renewable Energy Efficiency Property Credit allows you to claim a credit for up to 30% of the cost of equipment you purchased that uses renewable energy sources ( solar panels). Other home upgrades like new HVAC systems, energy-efficient windows, and storm doors can also earn a tax credit of up to $500. For example, if you installed central air conditioning, you can claim a $300 credit.
A home office – If you work from home, your office space and expenses can be deducted from your income, too. You can take a $5 per square foot deduction for up to 300 square feet of office space, which amounts to a maximum deduction of $1,500. Understand, however, that there are strict rules on what constitutes a dedicated, fully deductible home office space. Your accountant can lead you through it.
Home improvements to age in place – Many older homeowners plan to stay put and age in place. And if that entails renovations such as wheelchair ramps or grab bars in slippery bathrooms, the cost of these improvements for you, a spouse, or dependent results in a nice tax break. You can deduct the amount by which the cost of the improvements exceeds the increase in your home's value.
Interest on a home equity line of credit – If you've tapped into your home equity by taking out a home equity line of credit, or HELOC, the interest you pay on the loan is also deductible provided you use this money to pay for home improvements or repairs.

What is mortgage insurance premium – If you're a first time mortgage borrower, you might be asking yourself, "What is MIP?" Home buyers considering getting a loan from the Federal Housing Administration will find MIP, or mortgage insurance premium, especially relevant because all FHA loans require insurance. Here's what you need to know about MIP, including the rate you can expect to pay and how these fees actually benefit home buyers who qualify for FHA loans.
What is MIP? – Essentially, MIP is an insurance policy required by the government on an FHA loan. Since the down payment on FHA loans can be as little as 3.5% of the total price, the government requires added financial protection. The purpose of mortgage insurance is to protect the lender, not the borrower. With FHA loans, the insurance is to protect the federal government in the event a borrower defaults on the mortgage.
How does MIP work? – When you receive approval for a loan, the FHA will require you to pay an upfront MIP ( UFMIP) at the time of closing and an annual MIP, which is calculated every year and paid once a month. Currently, the UFMIP rate is 1.75% of the amount of your FHA loan. For example, if you borrow $500,000, your upfront costs would be $8,750. The current annual premium rate is 0.85% for most FHA loans. The UFMIP will be part of the total closing expenses, which include your mortgage principal, interest, property taxes, and homeowners insurance. You can also roll the cost of the UFMIP into your escrow payments.
How does MIP benefit the homeowner? – The MIP protects the lender, but this fee is also what allows buyers to put as low as 3.5% down on a home. Essentially, an MIP puts homeownership in reach for many who wouldn't be able to afford it otherwise. Lenders are much more willing to lend money for the purchase or refinance of a home knowing they're protected against loss.
Can you cancel an MIP policy? – In the past, you could dump your MIP once you reached at least 20% equity in your home. But the housing crisis changed a lot of things, including insurance on FHA loans. Now, you must maintain the MIP for the life of the FHA loan. Because of this, there's only one option if you want to cancel your MIP. You can refinance your FHA loan to a conventional loan. It's important to note that if you don't have 20% equity in your home, you'll still have the requirement of carrying private mortgage insurance until you reach that threshold.
Quote of the week

Trust is like an eraser,
it gets smaller and smaller after every mistake.
Have a wonderful week!
Thinking of Selling or Buying?
call me !
3 1 0 . 9 2 0 . 0 7 9 7
contact@vartanandco.com
Let me make this
Sale or Buy
as pleasant and fruitful as possible
For You!
Number of HOUSE &

CONDO

currently for sale in
LOS ANGELES –

999+

& 99+
BEVERLY HILLS –

448

&

68
WEST HOLLYWOOD –

325

&

117
BRENTWOOD –

135

&

30
MANHATTAN BEACH –

104

&

18
MARINA DEL REY –

33

&

60
VENICE –

86

&

11
CULVER CITY –

33

&

12
SANTA MONICA –

85

&

98
PACIFIC PALISADES –

109

&

27
MALIBU –

205

&

57
CALABASAS –

103

&

15
ENCINO –

142

&

39
SHERMAN OAKS –

169

&

63
STUDIO CITY –

83

&

30
BURBANK –

56

&

25
GLENDALE –

103

&

52
PASADENA –

207

&

121
| | | | | |
| --- | --- | --- | --- | --- |
| Répondre | | Transférer | | |

| | |
| --- | --- |
| | |

Dernière activité sur le compte : il y a 6 minutes

Détails
| | | | | |
| --- | --- | --- | --- | --- |
| | | Transférer | | |
| | | | | |
| --- | --- | --- | --- | --- |
| Répondre | | Transférer | | |

| | |
| --- | --- |
| | |

Dernière activité sur le compte : il y a 44 minutes

Détails
RODEO REALTY


202 North Canon Drive


Beverly Hills, CA 90210

RAFIC

VARTAN

REALTOR

CalBRE Lic. # 01893467

310.920.0797