Rafic Vartan : l'économie US au 16 Mars 2019
Le 05/03/2019 | Par
Raffi
| Catégorie:
INTERNATIONAL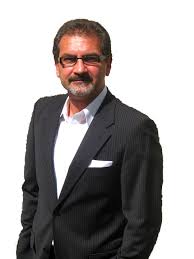 Le point sur l'économie US au 16 Mars 2019
Market update for the week ending March 16 2019
CRUDE OIL 58.39 — GOLD 1.302.30 — SILVER 15.22 — EUR/USD 1.13
Stocks had another strong week –
Stock markets recovered from last week's losses and extended one of the strongest starts of the year in history, as major indexes are up 10-16% for the year. U.S. and overseas markets surged to the highest levels since November. Low inflation data, reduced trade fears, strong economic data and lower interest rates encouraged investors. The S&P 500 bull market has now entered its 10th year. The Dow Jones Industrial Average closed the week at 25,848.87, up 1.6% % from 25,450.24 last week. It's up 10.8% year to date. The S&P 500 closed the week at 2,822.48, up 2.9% from 2,743.07 last week. It is up 12.6% year to date. The NASDAQ closed the week at 7,688.53, up 3.8% from 7,408.14 last week. The NASDAQ is up 15.9% year to date.
Treasury Bond Yields almost unchanged this week – The 10 year Treasury bond closed the week yielding 2.59%, down from 2.62% last week. The 30 year Treasury bond yield ended the week at 3.02%, almost unchanged from 3.00% last week. We watch Treasury bond yields because mortgage rates follow bond yields.

Mortgage rates drop to the lowest level in one year – The March 14, 2019 Freddie Mac Primary Mortgage Survey reported that the 30 year fixed mortgage rate average was 4.31%, down from 4.41% last week. The 15 year fixed was 3.76%, down from 3.83% last week. The 5 year ARM was 3.84%, down slightly from 3.87% last week.

How to sell a home with foundation problems – Foundation problems. Those two words are enough to make homeowners quiver and home buyers run screaming. The foundation, after all, is the base of a house, and when something goes wrong with it, problems with everything built on top often follow. From cracked walls to sagging porches, the complications from a faulty foundation can be significant. But they're not always as bad as they seem, nor do they have to be a deal breaker. So, how do you go about selling a home with foundation problems? Here's what I say.
To repair or not repair a home with foundation problems? – The big dilemma most homeowners face is if it's worth it to fix foundation problems before the house is put on the market. Unfortunately the answer is not so cut and dried. If at all possible, you should always fix foundation problems. Most people that have a home with foundation problems are selling because they can't afford to fix them. It's the worst case for a seller. On the other hand, if the rest of the property is in tiptop shape, it might make sense to sell it to someone looking to buy a fixer. There are plenty of buyers willing to purchase a fixer, but the selling price will be lower to reflect the work to be done. However, not all foundation problems are catastrophic. I've seen some foundation issues that were relatively easy and inexpensive to repair after my seller brought in a foundation expert for an inspection and quote. And if the seller does the work before going on the market, then this repair has a warranty on it, and the buyer is reassured that all is fixed!
Cost of foundation repair – While the cost to repair a foundation will vary widely depending on the type of problem and where you live, the average fee is $4,000, according to Home Advisor.
Not all buyers will run away – While plenty of buyers will be wary of any homes with foundation issues, there are those who actually seek them out to purchase. Foundation issues can mushroom into a financial morass, so only buyers with construction knowledge or a very good friend who is a foundation repair expert will be attracted to the property. But these buyers know how to fix the issue and want to buy the property at the lower price, either for their own residence or to resell. Also important to know that if the foundation issues are substantial, many banks won't loan on the property. In that case, the property will be advertised as "cash offers only." And many people looking for a fixer will be cash buyers.
How to sell a home with foundation problems – If you suspect your home has foundation issues but you still want to sell, the first thing you should do is get an inspection and several repair quotes from reputable foundation repair companies. Then we will advertise the property truthfully. We will show the inspection and quote to interested buyers before they submit their offer, that way the offer is based on knowledge, not guesswork. One thing you don't want to do is to disclose the foundation inspection after accepting the offer. In that situation the buyer may want to renegotiate the price or walk away!

Home maintenance costs that can blindside first time buyers – So you're a first time buyer who just closed the deal on your new home and moved in. Finally, you can breathe a deep sigh of relief. After all, you managed to pay up a down payment, closing costs, and other sundry expenses. Provided you make your monthly mortgage payments, you're fine on the finance front, right? No. Not quite. Because owning a home means you have to maintain it, and maintenance costs money to do right. Expenses that you may not have considered are bound to crop up after you've bought the house. Some are one-offs, but others will come back around regularly. Overlook them at your peril, since neglect may just lead to even bigger breakdowns that will cost you more down the road. Want to know what lies ahead? Check out these expenses that first time buyers often overlook.
New locks – Cost: $100 to $350, plus installation. Once you've signed on the dotted line, you get to take the keys to your new home. But before moving in with all your stuff, you should get those locks changed ASAP.
Tree trimming/removal – Cost: $75 to $4,000, depending the height of the tree. You remembered to budget enough to purchase a lawn mower and an edger, or maybe you set aside money to pay for a lawn maintenance service. But did you remember tree maintenance? Many first time home buyers don't, and if your property has older trees on the grounds, tree trimming or removal can be costly. For instance, having a tree completely removed can average $4,000 or more.
HVAC maintenance – Cost: $70 to $100 twice a year. Twice a year maintenance on your HVAC system can prevent expensive emergency repairs in the future. Even brand new systems need check ups, as most warranties require regular maintenance. The cost of HVAC maintenance depends on the payment plan you select. If you choose to pay a technician each time he comes to your home, you can wind up paying up to $100 per visit. Instead, I recommend signing up for a yearly service contract. These contracts typically include two check ups a year, and may also offer perks like priority emergency service or a small discount if repairs are needed. The price of a year long contract depends on its terms, but tends to run around $150.
HVAC filters – Cost: $10 to 25 a month. The whole system works better if you change your filter once a month. Basic filters won't break the bank, but filters with allergy reduction elements typically have a higher price tag. To save money, I suggest buying filters in bulk or subscribing to a monthly filter delivery service, which will drop a filter right at your door when it's time to be changed.
Duct cleaning – Cost: $450 to $1,000, depending on the size of the home. If you purchase a previously lived in home, contaminants in the ducts can be a major problem for allergy suffers. I recommend paying for a one time duct cleaning in homes where the previous owners had pets, especially cats. The National Air Duct Cleaners Association points out that the duct cleaning cost for an average sized home varies depending on a number of factors, such as the number of ducts, level of contamination, and environmental factors.
Smoke/carbon monoxide detectors – Cost: $12 to $80 per unit. New homes usually come equipped with modern smoke and carbon monoxide detectors that are hardwired, but previously owned homes may contain older, battery operated detectors that are way past their prime. In addition to replacing any outdated detectors, I recommend installing smoke detectors in every bedroom in your home, even if they're not required by law.
Pest control – Cost: $50 to $250 for initial treatment. Even if you paid for a pest inspection before purchasing, you can still end up with an army of ants marching across your kitchen counter in the spring. An initial treatment to exterminate ants can cost $50 to $75, and your exterminator will typically charge around $40 for each additional month he needs to continue treatment. As for rodents, the cost depends on how many critters are crawling around your home. Since there are various methods of removing rodents, the fees for each method will vary, but expect to pay at least $100 for an initial visit from any pest control company.
Fireplace cleaning – Cost: $75 to $175 depending on the length of the chimney. If you purchase a previously owned home that includes a fireplace, you'll need to pay to get both the fireplace and chimney cleaned. Even if you think you're not going to use it, get the fireplace cleaned. It's such a fire hazard. You have no idea how long stuff has been in it.
Quote of the week
Don't worry if plan A fails,
there are 25 more letters in the alphabet!