Rafic Vartan fait le point sur l'économie US au 18 Mai 2019
Le 05/03/2019 | Par
Raffi
| Catégorie:
INTERNATIONAL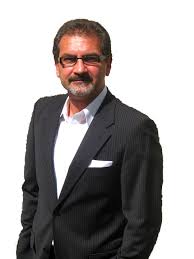 Market update for the week ending May 18 2019
CRUDE OIL 62.71 — GOLD 1.277.40 — SILVER 14.36 — EUR/USD 1.11
Stock market –
The Dow Jones Industrial Average closed the week at 25,764.00, down 0.7% from 25,942.37 last week. It's up 10.4% year to date. The S&P 500 closed the week at 2,859.53, down 0.8% from 2,881.40 last week. It is up 14.1% year to date. The NASDAQ closed the week at 7,816.28, down 1.3%, from 7,916.94 last week. The NASDAQ is up 17.8% year to date.
Treasury Bond Yields continue to drop – The 10 year Treasury bond closed the week yielding 2.39%, down from 2.47% last week. The 30 year Treasury bond yield ended the week at 2.82%, down from 2.89% last week. We watch Treasury bond yields because mortgage rates follow bond yield yields.

Mortgage rates almost unchanged this week – The May 16, 2019 Freddie Mac Primary Mortgage Survey reported that the 30 year fixed mortgage rate average was 4.07%, down slightly from 4.10% last week. The 15 year fixed was 3.54%, down slightly from 3.57% last week. The 5 year ARM was 3.66%, slightly higher from 3.63% last week.

California home prices soar in April – Prices hit new statewide median price record. The California Association of Realtors reported that the median price paid for a resale home in April was $602,920, up 6.5%, month over month, from $565,880 in March. Year over year the median price was up 3.8% from $584,460 last April. Prices dropped in the last six months in 2018, but have soared in April to exceed the peak levels set last June. The number of existing home sales in California totaled 396,769 on a seasonally adjusted annualized basis, down 4.8% from the number of homes sold last April. The unsold inventory index showed a 3.4 month supply of homes for sale, up from a 3.2 month supply one year ago. On a regional basis the median price paid for a home in Los Angeles County rose 3%, Orange County rose 0.9%, and Ventura County dropped 2.3% from April 2018.

6 reasons why sometimes people can't sell their home – Trying to sell your home, but no one's buying? Don't beat yourself up quite yet. There are lots of complex reasons why a home might not sell the instant it hits the market, many of which are beyond your control. However, there are also a lot of ( to put it bluntly) dumb reasons a home won't sell. Things that home sellers could have easily avoided had they made a minimal effort to do their homework and enter the fray prepared. Home selling is one of those things you might do only once or twice in your life, so it's understandable if you don't know every nuance of how to do it right. So, no judgments! Still, in an effort to steer you away from these pitiful pitfalls, I thought I'd sit you down for a heart-to-heart and spell out a few no-no's to avoid before putting your house on the market.
Pricing a home based on feelings rather than data – Often times people who've lived in their house for a long time believe the property is worth more than what the market is dictating and insist on listing it at above fair market value. When sellers are too emotionally attached to the home, it inhibits their ability to sell it. Pricing a home right the first time is crucial, because if it's too high, no buyers will touch it and the longer it sits on the market, the more it starts to look like damaged goods. So try to take your ego out of the equation and price with your head, not your heart. Research what comparable homes in your area have recently sold for, and build a pricing strategy around that. After all, the memories don't come with the home, so buyers aren't going to pay extra for that.
Keeping all your stuff in the house – Sorry, but some of your stuff has got to go. Remember, too much clutter can make a place seemed cramped. Plus you never know what might offend a potential buyer. Start with removing all personal items, and anything political or religious. When selling a home, it's best to keep any strong opinions or eccentricities out of the picture.
Not bothering to spruce up your place – Many homeowners are reluctant to spend a little bit of money to make their home look nice before it goes to market. I get it. Receiving a long punch list of fixes to do before you can list your home is not fun. But consider this. Certain small tweaks cost a pittance, yet can reap big returns. For example, a fresh coat of paint can boost your sale price. Also keep in mind that other small "

flaws" such as creaky floors or sticky doors will be noticed by buyers and further drag down your sale price. So try to not be so shortsighted. Sometimes you have to spend money to make money. Even basic staging paintings, hand towels, throw blankets, duvet covers, decorative pillows is extremely helpful and should not be cost prohibitive for any seller.
Assuming if you just list it, they will come – It takes more to sell a home than just putting up a listing and waiting for the buyers to roll in. Getting the news out through advertising, fliers, signs, open houses, online promotion, and word of mouth are key. Even in hot markets, it's very important to market the home.
Being inflexible with viewing times – You've spent the past however many weeks cleaning, repairing, repainting, decluttering, and staging, and now you're supposed to just clear out of your house (

including pets!) with no warning when buyers come calling? Yep, pretty much. Luckily, if you do it right, offers should come in quickly. In competitive real estate markets, if you are going to get an offer at all, it will likely be within the first two weeks of the home being listed. It's important to make sure the house is available to see in person, which means the sellers will have to keep the home tidy and allow their schedules to be flexible. Serious buyers are scouring the internet, waiting for promising new listings to pop up. You get only one chance to be that fresh, new listing. Just like it's important to get the pricing right the first time, you want to let excited buyers see your home right away. You never get another chance at those first few weeks, so it really is silly to shut them out, since they may not be back later.
Keep your options open – Sometimes, a successful negotiation starts with a low offer, perhaps from a buyer who doesn't really have a good handle on the market. Other times, what you thought was a low offer might just be a more realistic view of what your home is really worth at the moment. Bottom line, until you're at the closing table, it's smart to keep your options open. Deals fall through, buyers walk away, and financing gets mucked up at the last minute.
8 Real estate documents to keep after buying a home – Which real estate documents should you keep after buying a home? After all, you don't want to have to file all of it if you don't have to, but you also don't want to chuck something crucial. Your closing company is required by law to keep a record of your closing documents, so that's a good fallback in case you misplace yours. Still, it's smart for you to keep important documents on hand. So, of the hundreds of documents you'll encounter during the home buying process, here are the ones you should keep and why.
Buyer's agent agreement – When you choose a real estate agent, you sign a buyer's agent agreement. A contract between you and the brokerage, stating that the agent represents you in the purchase of your home. This agreement outlines the terms of the relationship with your agent.
Purchase agreement – Every home sale starts with a real estate purchase agreement. A legally binding contract signed by home buyers and sellers that confirms that they agree upon a certain purchase price, closing date, and other terms.
Addenda, amendments, or riders – These types of documents alter or amend the terms of your purchase contract. For example, if a survey reveals that there's an encroaching fence built by a neighbor, and you'd like the fence removed, the sales contract has to be formally amended. Addenda, amendments, and riders are often related to home inspections or appraisals, and because they change the original terms of the signed contract, they're worth holding onto.
Seller disclosures – Sellers are required by law to disclose certain problems with the home, both present and past, that they're aware of that could affect its value. These disclosures might include lead-based paint, pest infestations, and renovations done without a permit.
Home inspection report – After your home inspection, your inspector should produce a report with detailed notes on the condition of the home and any potential problems. This document is an extremely detailed list of everything that the home inspector finds, and it typically includes photos of problem areas. By keeping this report, you'll have a record of any repairs that you may need to make to the property in the future.
Closing disclosure – Mortgage lenders must provide borrowers with a closing disclosure (

also called a CD) at least three business days before settlement. This document spells out things such as your loan term (

typically 15 or 30 years), loan type (

a fixed-rate or adjustable-rate mortgage), the interest rate, and closing costs, among other financials. Your CD is an itemized list of all the costs associated with closing and your mortgage, and it's important to have for future reference. It's also the document you'll need when you go to file your taxes, since you can take deductions for things such as mortgage points.
Title insurance policy – Title insurance offers protection against any competing claims to a home. As part of the process, the insurer will run a title search of public records, seeking loose ends such as liens against the property or fraudulent signatures on ownership documents.
Property deed – When you take title and become the sole owner of the property, you'll receive a deed. A legal document that confirms or conveys the ownership rights to the home. It must be a physical document signed by both the buyer and the seller. Presenting a property deed is the only way to show someone you legally own the home you're residing in. Because the deed is sent to you directly, neither your mortgage lender nor title company is required to keep a copy of it.
Quote of the week

Quality work means doing it right
when no one is looking.
Henry Ford
Have a wonderful week!
Bonne semaine à tous!
Thinking of Selling or Buying?
contact me !
3 1 0 . 9 2 0 . 0 7 9 7
contact@vartanandco.com
Let me make this
Sale or Buy
as pleasant and fruitful as possible
For You!
Number of

HOUSE

&

CONDO

currently for sale in
LOS ANGELES –

999+

&

99+
BEVERLY HILLS –

421

&

67
WEST HOLLYWOOD –

335

&

138
BRENTWOOD –

115

&

27
MANHATTAN BEACH –

88

&

25
MARINA DEL REY –

25

&

77
VENICE –

65

&

17
CULVER CITY –

37

&

13
SANTA MONICA –

55

&

87
PACIFIC PALISADES –

95

&

24
MALIBU –

183

&

38
CALABASAS –

92

&

16
ENCINO –

121

&

50
SHERMAN OAKS –

133

&

49
STUDIO CITY –

85

&

22
BURBANK –

72

&

21
GLENDALE –

72

&

52
PASADENA –

183

&

122
RODEO REALTY


202 North Canon Drive


Beverly Hills, CA 90210

RAFIC

VARTAN

REALTOR

CalBRE Lic. # 01893467

310.920.0797